Protocols and decentralized applications (dApps) are looking for innovative strategies to foster user acquisition and retention. The challenge is to identify ways to incentivize user participation and engagement that are both sustainable and effective. This is where the strategic collaboration between Mekatek and Numia comes into play.
Mekatek and Numia have entered into a strategic collaboration aimed at transforming the landscape of user activation and retention across the blockchain ecosystem. Our goal is to merge infrastructure and intelligence, focusing on a nuanced approach to user acquisition that is both sustainable and effective. We are crafting a Web3 growth engine that transcends traditional methods of user activation and offers genuine value to both users and protocols.
Traditional methods of user activation, such as airdrops, are often short-lived and disconnected from long-term value creation. Airdrops, in particular, are a one-time, big bang approach that lacks accountability. Funds are disbursed, but there is little clarity on how recipients use them. Do they hold on to the tokens or sell them immediately? Moreover, airdrops can be gamed, leading to the proliferation of sybil accounts and a misallocation of resources.
Together with Numia , we are crafting tools that not only incentivize but also empower users. Our approach addresses the unique needs and preferences of users, fostering deeper connections between protocols and their communities. It's an approach that transcends superficial engagement and aims to create genuine value for all stakeholders.
Redefining User Activation and Retention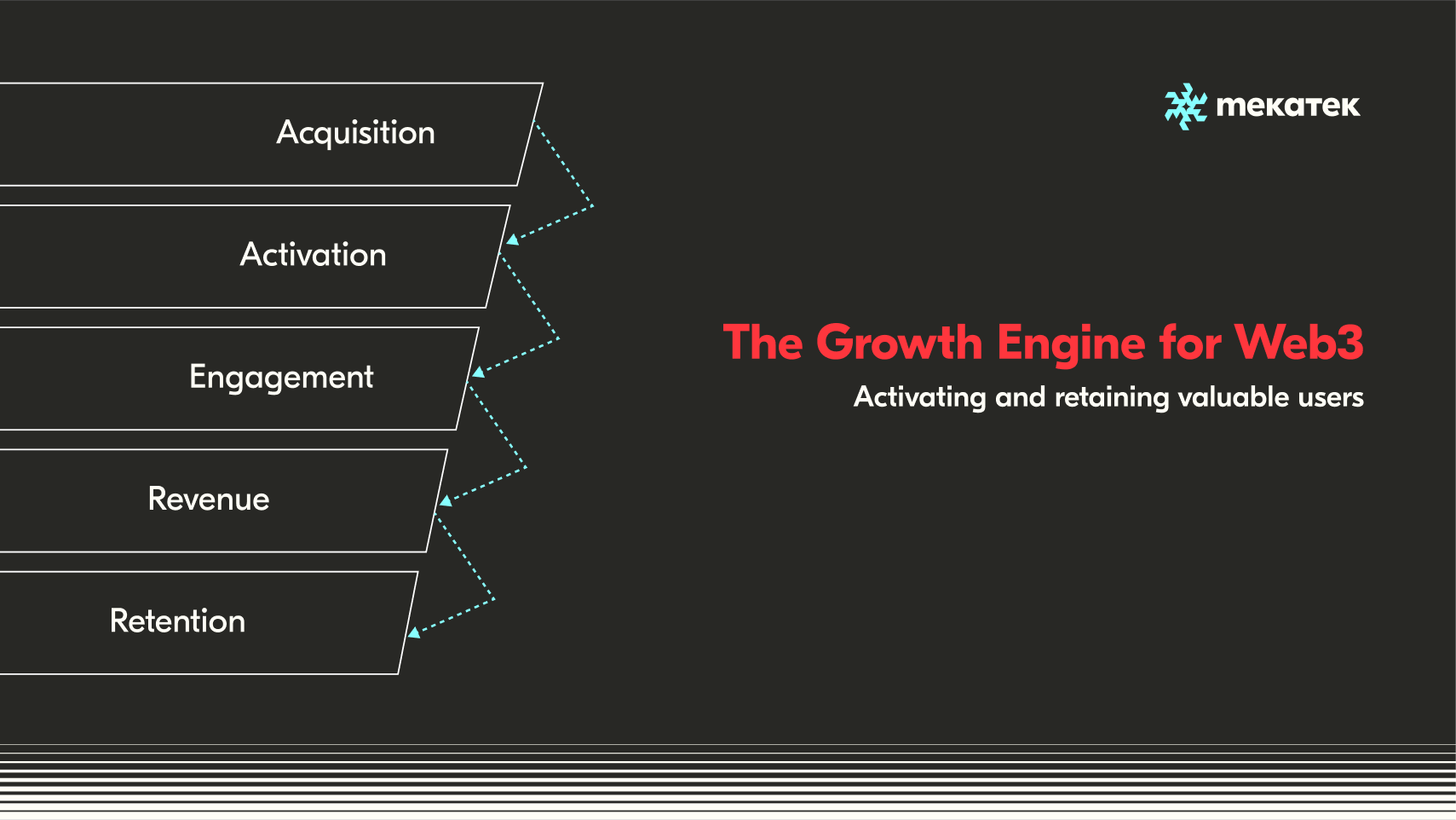 Our approach to user activation is based on three key pillars:
Meticulously Crafted Targeting
We believe that user activation should be targeted and tailored to specific user segments. By understanding the unique needs and preferences of users, we can craft strategies that resonate with them on a deeper level.
Optimized Distribution
We aim to optimize the distribution of incentives to ensure that they reach the right users at the right time. Our goal is to deploy assets efficiently and effectively, maximizing the impact of each incentive.
Comprehensive Measurement
We believe that accountability and measurement are essential components of any user activation strategy. By tracking the impact of incentives, we can iterate and refine our strategies over time, ensuring that they remain effective and aligned with our goals.
We invite protocols to join us in co-creating a crypto-native growth narrative that centers on genuine value creation and interchain synergy. Our combined expertise with Numia provides a solid foundation for this ambitious endeavor. Together, we can redefine user activation and forge a new path for growth in the Web3 ecosystem.
This collaboration marks an important step toward our shared vision of maximizing the aggregate value of supply chains. It's a nuanced, yet critical, effort that we believe will ultimately benefit the entire interchain community. We are excited to embark on this journey with Numia and look forward to the transformative impact that our combined efforts will have on the Web3 ecosystem.
Join the Discussion
We invite you to join us for a Twitter Space discussion where we will delve deeper into the opportunities and strategies that this partnership offers. We will be discussing our approach to user activation, sharing insights, and answering questions from the community. Join us here: https://twitter.com/i/spaces/1ZkJzXRLOzRKv